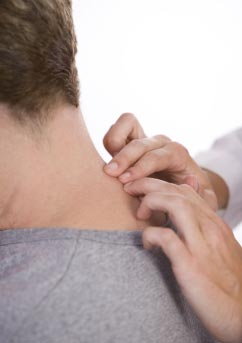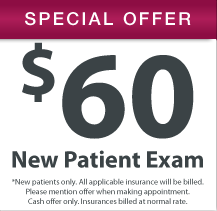 New Patient Information
Patient Forms
You can download our office intake forms from our web page or you can complete them when you come in for your first visit. The paperwork provides us with information about your past health history and what your area of concern is today. We encourage you to fill out the online new patient forms and bring them in with you to your first appointment.
Consultation
Next you will have a consultation with one of the Doctors. This way you will have time to get to know your doctor and we can expand on the information you've provided, to make as accurate a diagnosis as possible. We can then find out if you want symptomatic relief or if you want to fix the problem permanently if possible.
Examination
Once we understand fully all your concerns the Doctor then examines you thoroughly by testing your reflexes, your nerves, your joints, your range of motion, blood pressure and standard orthopedic and neurological tests. You will be fully clothed for your comfort.
X-Ray Studies
Your specific condition may require us to take x-rays to help us rule out more serious conditions and to assist us in developing the most effective treatment plan for you. X-rays will only be recommended if the Doctor thinks they are absolutely necessary.
AFTER YOUR PHYSICAL EXAMINATION:
We answer the following important questions.
1. What is wrong with me?
2. Can you help me?
3. How long will it take for my body to heal?
4. How much will my insurance company help me with my care,
and what will it cost if I do not have any insurance?
We may review your x-rays with you and address any other concerns you may have.
Treatment
Our FIRST Goal is to help you get PAIN RELIEF as quickly as possible.
Our SECOND Goal is to FIX the problem
Our THIRD Goal is to STRENGTHEN your body so the treatment benefits last as long as possible.
All the treatments are individually designed for you and your needs. We treat patients with recent and old injuries, osteoporosis, past surgeries, fibromyalgia and prosthetic devices in their bodies. There are many techniques which can be used so it's important to match you with the one which is most comfortable and effective.
We use physical therapy, massage, muscle stimulation, ice, chiropractic, home based exercise programs and much more to serve you.
Call today to schedule an appointment! 623.377.7613
| 305 N. 4th Street | Buckeye, AZ 85326
Copyright © Buckeye Healing Arts 2019 | Website by
AffordableImage.com